Make your outdoor spaces more attractive
ADD VALUE TO YOUR OUTDOORS
The comfort of your clientele is paramount to your business and clouds of mosquitoes are not good for business.
Shopkeepers, hoteliers and outdoor tourism operators are familiar with the economic impact of mosquito and gnat attacks, especially in the late afternoon.
With Qista's anti-mosquito solution you can improve your outdoor spaces throughout the season.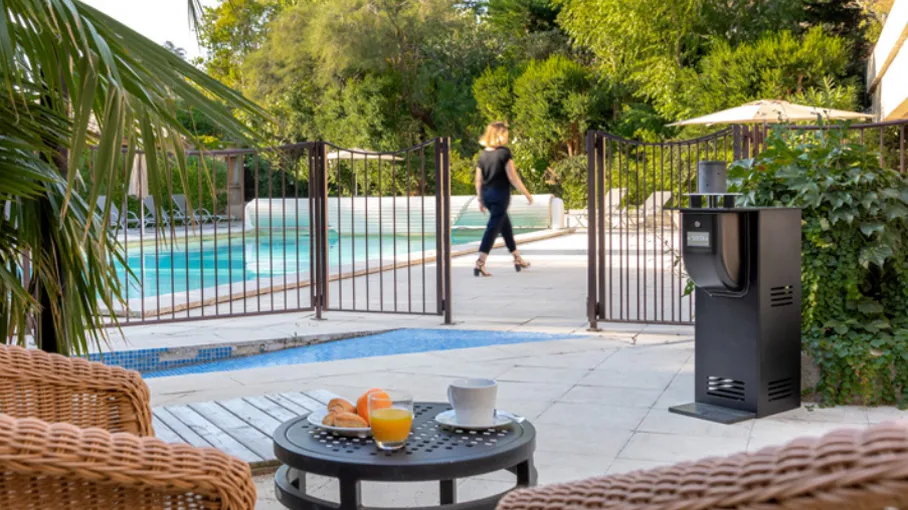 Non-toxic, Qista protects your clients, your employees and your environment.
Your trap just needs the consumables to be replaced once a month.
Control your trap and view its information on your smartphone.
With a radius of up to 60 metres *, up to 10,000m² of protection per machine (*in an open area)
Patented technology for trapping mosquitoes
The Qista anti-mosquito traps simulate human presence to attract mosquitoes and capture them in their nets.
Each trap can attract mosquitoes within a radius of up to 60 metres in open field, which is sufficient for most commercial needs.
Also protect very large spaces by installing several traps in a row, you can create a protective barrier. You repel mosquitoes and protect your neighbourhood: parks, lakes, residential complexes…
Offer your clients the guarantee of a peaceful family holiday, free from mosquito nuisance and revive traffic to your business.
Add value to the shopping areas, café and restaurant terraces, and outdoor theatres in your city by getting rid of mosquito attacks.
Real Estate and Syndicates
Increase the value of real estate and rents in certain neighbourhoods by providing residents with a significant reduction in nuisance and mosquito risk.
Organising an outdoor event means risking attracting a large number of mosquitoes to your guests. Qista mosquito traps catch the mosquitoes and protect your guests without any risk of toxicity. Organise your wedding, seminar, reception or even outdoor festival without fear!
A mosquito trap can prove useful in places which are open to the public such as castles, museums or public gardens. Educational establishments (nurseries, primary schools, middle schools, high schools and universities) can also be protected by installing mosquito traps.
HAVE YOUR ECO-RESPONSIBLE COMMITMENT CERTIFIED
With the clean mosquito control certification you can guarantee your customers a place which is committed to respecting the environment and mosquito-free without chemical processing.
As well as demonstrating your commitment at your own establishment, this certification also means that you will be listed as one of the establishments which have committed to taking this approach and benefit from greater visibility with potential clients looking for a mosquito-free and environmentally responsible establishment.
INTELLIGENT AND PRACTICAL
More than just a mosquito trap, the Qista machines are based on a combination of technologies to offer users a range of new tools.
By protecting your clients efficiently, you provide them with a real value-added service in your field. And because it can be controlled remotely it has never been so easy or quick to manage your mosquito traps!
Additional features are available for professionals where necessary via the Qista software, such as monitoring infestation levels which will enable you to easily see which areas are most densely populated by mosquitoes.
You can therefore easily prioritise your vector control action and your requirements for controlling mosquitoes.
They place their trust in us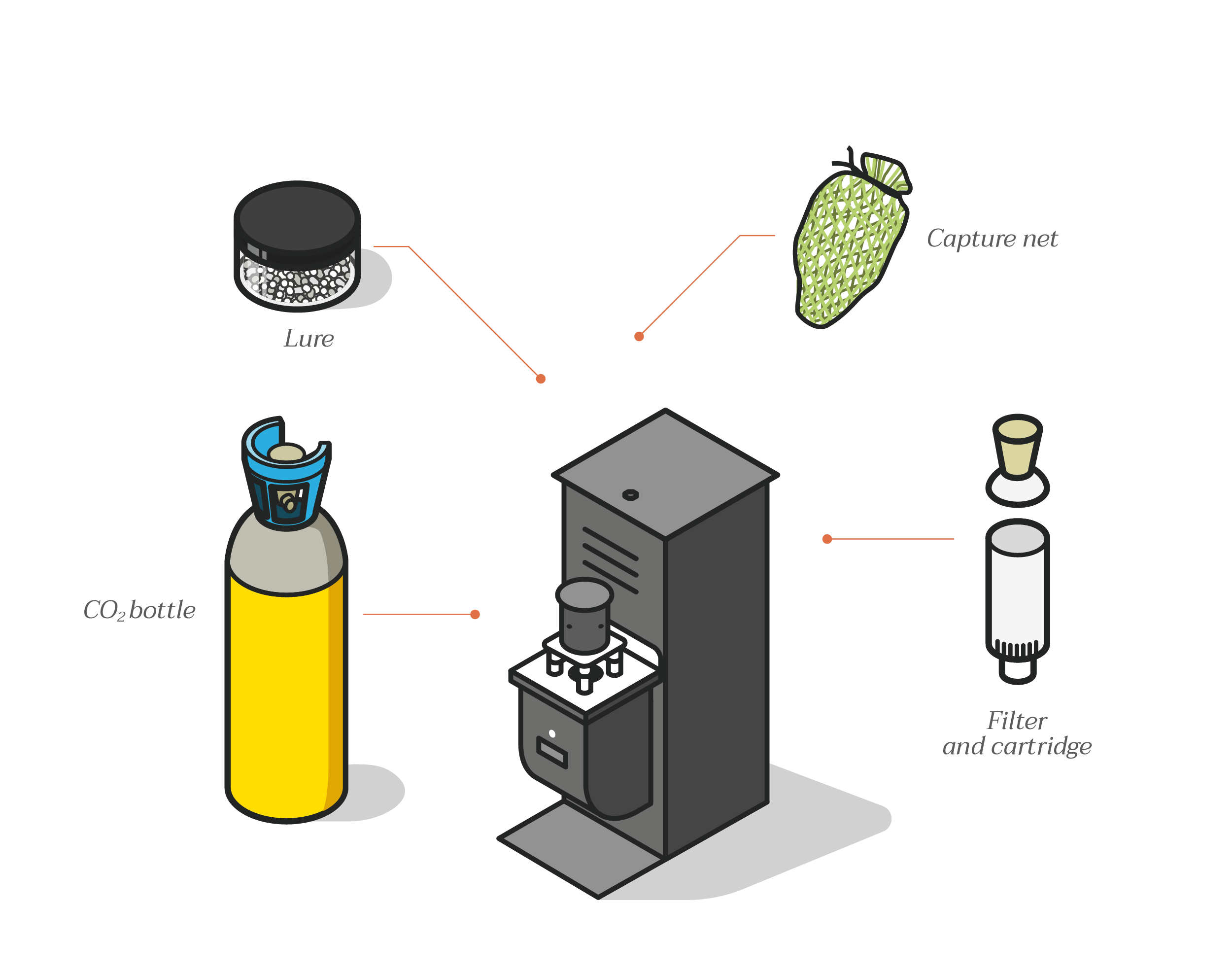 DON'T WAIT ANOTHER SEASON!
Whatever your needs or your project,
Qista's teams can advise you and help you with green mosquito control.
Get in touch with one of our technicians straight away for personalised advice and let us help you with a set-up assessment specific to your particular situation.
Do you have any question about the mosquito trap solution?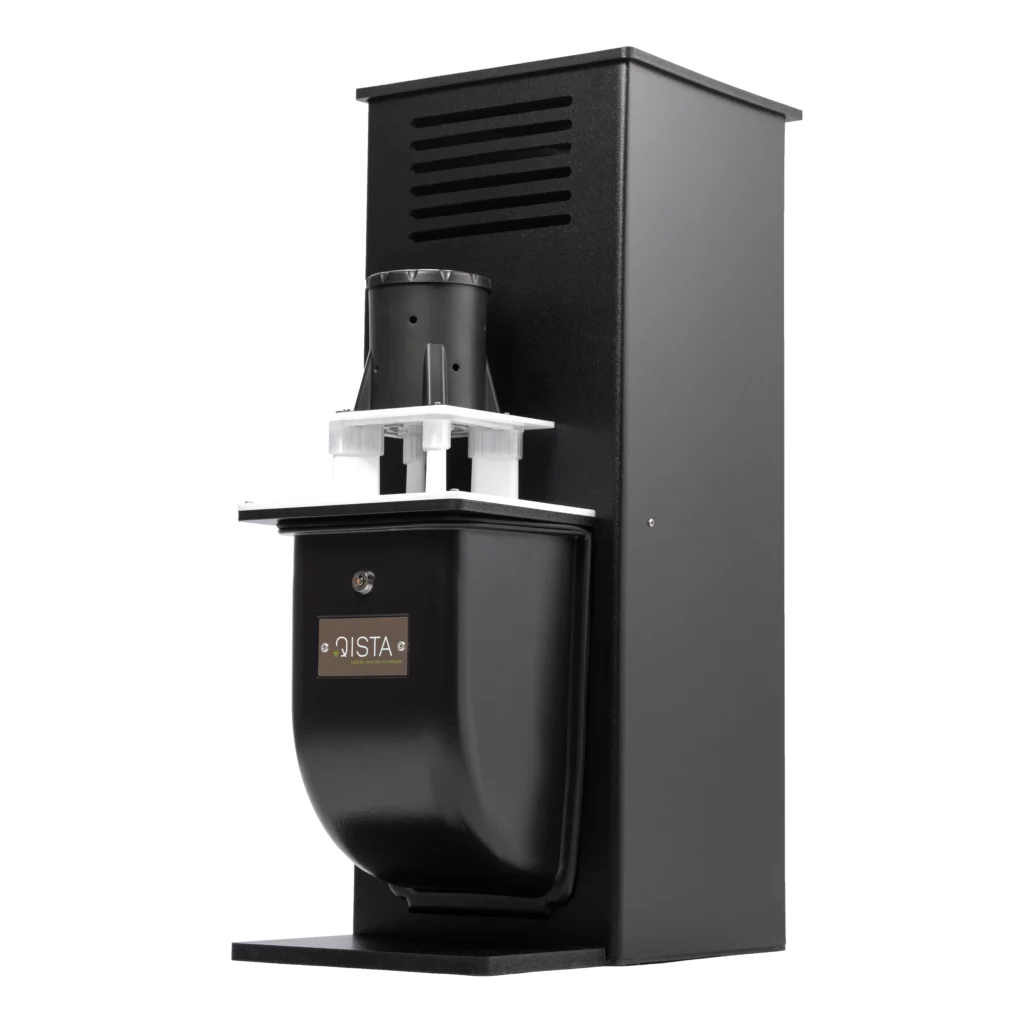 WHEN SHOULD I USE MY TRAP?
The period for using your mosquito trap depends on a number of factors such as your district, the weather and how the number of mosquitoes changes.
The number of mosquitoes is constantly increasing, particularly the tiger mosquito: the presence of mosquitoes may now be felt in February whereas the mosquito season used to only start in April or May. The same is true at the end of the season.
An example of the evolution of mosquitoes in the south-east of France:

WANT TO KNOW MORE ABOUT QISTA'S TECHNOLOGY?